Water Softeners – EWT Gold Range Water Softeners
EWT Gold Range of Water Softeners are Guaranteed Irish, backed by a 10 year 100% component warranty from Ireland's largest water softener company. Our patented IQ Softener Resin – the most advanced water softening resin in the softener industry today, is utilized in our Gold Range water softeners
Water Softeners – EWT Gold Range Water Softeners
EWT Gold Range of Water Softeners are Guaranteed Irish, backed by a 10 year 100% component warranty from Ireland's largest water softener company. Our patented IQ Softener Resin – the most advanced water softening resin in the softener industry today, is utilized in our Gold Range water softeners
Water Softeners – EWT Gold Range Water Softeners
EWT Gold Range of Water Softeners are Guaranteed Irish, backed by a 10 year 100% component warranty from Ireland's largest water softener company. Our patented IQ Softener Resin – the most advanced water softening resin in the softener industry today, is utilized in our Gold Range water softeners
Water Softeners – EWT Gold Range Water Softeners
EWT Gold Range of Water Softeners are Guaranteed Irish, backed by a 10 year 100% component warranty from Ireland's largest water softener company. Our patented IQ Softener Resin – the most advanced water softening resin in the softener industry today, is utilized in our Gold Range water softeners
Compact dual
all in one system

Our EWT Dual, Delivers 100% Limescale Removal , Soft Water and Filtered Drinking water all in one compact system
Efficient

Meters your water usage and only regenerates when you need it to
Robust testing

1 million test cycles to make our product robust and reliable
Flow Rate

Our Highest ever flow rate of 28 litres per minute Suitable for High Flow Rate combi boilers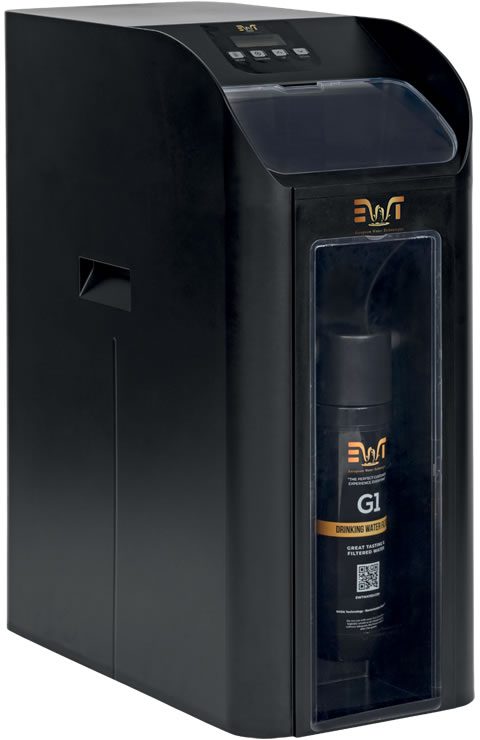 Smart App

It's Connected to EWT App, for reminders for salt, filters and much more
Advanced resin bead

Advanced food grade G191 fine mesh resin, 20% more efficient than before
Warranty

10 Year parts warranty from one of Europe's and UK Largest water treatment companies
Fast Regen system

Fast regen design allows 24/7 softened water with only 20 min regen per 800 litres of softened water when the unit not in use
Water Softeners – EWT Gold Range Water Softeners
EWT Gold Range of Water Softeners are Guaranteed Irish, backed by a 10 year 100% component warranty from Ireland's largest water softener company. Our patented IQ Softener Resin – the most advanced water softening resin in the softener industry today, is utilized in our Gold Range water softeners
"The Perfect Experience Every Time" Darren McCann
09:24 26 Nov 22
Very quick and easy and the on time Vladimir was excellent to maje sure everything was right with the water
Thank you I would give it 5 stars Wha-Choul Lee
09:27 21 Nov 22
awful rip off company. selling 5kg salt at prices you can buy 15kg salt. worse tried to buy filter on it's own and was quoted £144 for a replacement water filter cartridge!!! go to screwfix or wickes and you can buy a water filter snap on for 10 to

...

15!! yes exactly what I wrote. £10 to £15. bwt snap on water filter..

read more Vimal Ganesan
05:18 18 Nov 22
My EWT installer, Arthur came at the time on the day and he was a joy to work with giving better ideas and options to fit the EWT soft water. He is obviously very experienced in both plumbing and electric and did a very clean, effective job and gave

...

tips as well

I will recommend EWT

read more

george stanciu
10:07 24 Nov 22
Great service. Vladimir is a great engineer.He install the softener very quick. Great job

Michelle Hayden
15:34 23 Nov 22
My engineer Tomasz Kleibauer installed my water softener today. He was so nice to deal with. My hearing is not great and it was no problem to explain things to me until I understood it.Everyone I have had dealings with in EWT have been so nice and

...

friendly that I would recommend this company to anyone who asks.

read more

Rachel Walsh
09:05 14 Nov 22
We recently got the EWT gold softener installed and could immediately notice the difference in the water quality. Vladimirs arrived early for the install appointment, was friendly, professional and had the entire system and new tap install within

...

the hour. Highly recommend!

read more

Vincent Breen
08:54 14 Nov 22
I've had trouble with hard water problems for years. Kettles , showers immersion heaters all got clogged up with lime. Since Ewt put in their water softening system I've had zero problems with all of the above. Their yearly service is very efficient

...

and completed in minimum amount of time at a time that suits me . EWT system is probably one of the best purchases that I've ever made . I couldn't go back to the hard water .I've just had my EWT service agent in to do the 2022 service on my water softener . Everything working well.I still have no limescale problems with my kettle ,emersion, dishwasher, iron or washing machine

read more

Dragos Ilescu
08:21 09 Nov 22
Had my water installed by Vladimir and service is good and so far water is good too.

Jim Wall
13:44 31 Oct 22
The best investment I've made in 2017. It has given me cleaner pipes, shower heads and makes washing hair and showering a pleasure due to the soft water and the filtered water for drinking is perfect. I would have no hesitation in recommending this

...

to anyone.

read more

Margaret Orr
09:04 25 Oct 22
Fantastic service from Ross..very respectful and informative to my dad..excellent engineer .. thank you.

Alan Kinahan
11:50 19 Oct 22
Claire was able to guide me through booking the right service and ordering of more salt with great easy. She took care to note the issue of brine buildup in the shower filters so the engineer could safely clean them out and hopefully get the power

...

back to the showers. She gave a great customer experience.

read more

Frank Imoje
11:24 19 Oct 22
The engineer came at the expected time and was highly professional. He serviced the EWT water filtration system on time and even explained how it works. Lovely, friendly, knowledgeable man. Would recommend this crowd anytime.

gwen mclawrence
21:49 14 Oct 22
We had our softener updated this week. Dalibor was the engineers name and he was amazing. We had a problem with our pipes under the sink and Dalibor didn't give up until he had it sorted. That was before he even started with the softener. He did a

...

fantastic job and is a very clean and pleasant worker. He's a credit to EWT and we're very happy with the service we received. Highly recommended!

read more

Tom Cleere
21:46 13 Oct 22
Great company , great service .

Malik Pervaiz Akhtar
19:47 13 Oct 22
I called for my annual service and a staff member by the name of Benoy gave amazing service and was incredibly helpful with setting up my app. The customer service that I experienced was excellent.

Sinoj Kalady
20:15 02 Oct 22
Done the annual service yesterday... every thing was perfect and up to the standard for the last one year.Service engineer had enough spare filters eventhough the booked service was for single filter type.Great service....

CC Fonseca
00:18 02 Oct 22
For the past month we are using the EWT Dual Softener Install (G20) and it is brilliant. We can see the difference in the water quality and no more plastic bottles. Mid term we'll safe money.Thanks Vladimir for you professionalism and great

...

customer service during the installation. You are a 5 Star!

read more

Larish Kuriakose
14:59 22 Sep 22
I was talking to Nikhil today; he was really kind and informative. He was really helpful.

ANNU SHUKLA
09:17 22 Sep 22
I called these guys yesterday and what a good customer service response I got.I have been explained the product in user friendly manner by one of the executive Beno Verghese as I will be using water filter and softener for the first time.This

...

kind of customer handling shows Customer obsession and passion towards your work.I am so happy to be getting service from you guysAll the best , Way to go !!RegardsAnnu Shukla

read more

Róger Knetsch
16:13 21 Sep 22
I'm using the EWT water softener system for almost 3 years. Excellent product!Keeps limescale free.Excellent customer service all throughout.Recently ordered G21 drinking water system and agent Ben was super helpful, would recommend to anyone.

Kuan Vivan
16:08 19 Sep 22
I received a call from Beno and he is the best customer service and product knowledge. Beno talked me through all of the products and gave a great advice as to what would suit our needs and home. It's a brilliant service and would recommend to

...

everyone.

read more

Anne Molloy
08:46 19 Sep 22
Excellent service. Vladimir did an excellent job with the installation, very professional and the job was complete in no time. Ben in customer service was very helpful too when sorting out the payment. Highly recommend.

Kate Moloney
08:59 15 Sep 22
Prompt and excellent service from EWT who fixed my filter tap within 2 days. Thanks to Claire for your help.

Mark Agapin
11:53 13 Sep 22
I have been been using EWT water softener and Water filter for 4 years no problems and the water still good considering on my area have the hardest water in Ireland. Great service with the staff especially to Ben nice lad 👍 👍👍

TONY BRENNAN
12:12 12 Sep 22
Efficient service as always and Claire a pleasure to talk to on the phone

Pat E Mc Hugh
10:09 12 Sep 22
Spoke to Claire this morning and I was very impressed with the very efficient way she handled my query.Pat McHugh. Drogheda.

Aoife Dowling
09:03 09 Sep 22
Spoke to Deirdre on the phone this morning. She was lovely to deal with. She had lots of information and advise.

Kevin McKenna
11:27 07 Sep 22
I rang up for salt for my system and I got the very friendly and helpful Victoria on the phone. Very very helpful and courteous to me. Got me sorted for the salt. She is a credit to her job. Great service thanks again…

Paula Nolan
08:57 07 Sep 22
Great customer service from Claire and Andrew. Some IT issues however they assured me this would be highlighted.

Caitriona Tierney
09:05 06 Sep 22
Hi I have been with EWT a little over a year now. They are very professional with the work they do. Today I called customer Service and was speaking to an agent called Deirdre. She was very pleasant to speak with and understood exactly what I needed

...

help with. I rang to change the timing of an appointment to a morning slot as we had received and evening slot which I was not available for. She immediately sent the request over to the dispatch team and asked about the issue I had called previously about. She then gave me information on what bridging was and to look out for it and what to do which I found very helpful. Within 5 minutes of hanging up she rang back to inform me that she had got the request changed to the morning time for me. I would just like to thank you so much for all your help and the extra information which I did not know about. I would highly recommend EWT.

read more

Syed Ibrahim
08:06 05 Sep 22
Have been using EWT water softener and drinking water filter for 3 years and we have a good experience with it. Recently had annual maintenance service to check bathing water hardness and got the filter changed for drinking water by the EWT engineer

...

who was friendly and patiently explained how to check the water hardness and purity periodically. I had recommended EWT to friends who are already using it and finding it useful.

read more

Gerry Fleming
09:10 03 Sep 22
From installation 4 years ago to present date I have had no problems with it. I have it serviced every year getting texts and reminders about when the engineer will arrive. During the service (new filter and 7 point check) he is very helpful with

...

any questions I might ask. Great service.

read more

Sunshine Loid Cantong
15:48 31 Aug 22
Very good service.We are happy we chose EWT.Will definitely recommend to our friends.

debbie kelly
13:35 31 Aug 22
Claire was amazing so lovely to speak to and she helped with my 40 questions lol she was knowledgeable and efficient. I felt like I was her onky customer with the level of attention and helpBest customer service I've experienced in a long time.

...

Thank you

read more

Wanderei in Ireland
10:37 17 Aug 22
I talked with Ben and conversation and the process went well smoothly. Thanks for good service.

Prisecaru Florin
09:44 16 Aug 22
Great service and staff, it really make the difference. I highly recommend to anyone.

Cristian Csiki
12:00 15 Aug 22
Great products, service and professional services. I recommend them.

Syed Ricky Rahim
11:09 15 Aug 22
Happy with the product so far - it's been 3 days and I can notice the difference already. The installation experience was very good, the technician went out of his way to make sure that the best solution was offered. He even made some adjustments to

...

the under-sink shelves to fit the unit in.One star deducted for the poor App design, there's no option to choose an alternative appointment slot. "Reschedule" really means "cancel" - and then they book you another slot days/weeks later.

read more

Evelyn, Jewel Ryana
11:54 11 Aug 22
Using EWT water softener for last 3 years. We could feel the difference form before. It's great

Linda Mitchell
10:36 11 Aug 22
Dealt with Deirdre, very helpful and informative. She even rang back the next day to keep me up to date. Thanks so much Deirdre.

Alex Paul
07:22 11 Aug 22
good service and instillation friendly engineer Nauris .

Es Mcquaide
23:00 10 Aug 22
Claire was very professional when I spoke to her this morning. Got my appointment made and very helpful throughout the phone call.

Conor Martin
14:52 10 Aug 22
Edit: was called by EWT after leaving a 4 star review and informed that customer service agent would receive no bonus if I didn't leave a 5 star review. Again, very happy with agent, but now very unhappy with company. Don't trust the amount of 5

...

star reviews here, people are being coerced into leaving them to help out agents. Customer service bonuses should not be dependent on users overall ratings of the business. Terrible policy by EWT.Incorrectly booked a call out instead of a service on the app, had no way to correct this without calling customer service. Deirdre took my call and was great, had the issue fixed immediately. Only negatives were the app isn't great and the annual service which took 10 minutes was very overpriced at €132

read more

James Fedigan
13:00 10 Aug 22
Very helpful customer service just received from Claire. She was extremely diligent and thorough and very friendly. Answered and resolved all my questions in a short space of time. Couldn't ask for more.

Keith Kavanagh
09:12 10 Aug 22
I rang ewt yesterday to book in my yearly service I was speaking Claire which was very nice and very helpful

Max Rafter
16:39 09 Aug 22
Very good service would highly recommend Vladimir for installation he was very helpful polite and knowledgeable.

John Nolan
10:09 09 Aug 22
Required assistance in getting established using the online booking system. Deirdre helped me get sorted and explained the process step by step, and ensured I had my service booking confirmed, and gave me useful information on the app use. Technical

...

assistance supplied by a personality..... what more could I ask for.Many thanks Deirdre.

read more

Alan Ebbs
08:46 09 Aug 22
No install yet but customer service from Deirdre so far has been great!

Caroline O'Brien
11:04 08 Aug 22
Thanks to Claire for a very efficient service over the phone, she was ever so helpful and solved my problem. The water system is brilliant, have it one year now and I love it. Thanks again to Claire for being so friendly and nice. Caroline O'Brien

ashish sharma
16:14 07 Aug 22
Vladmir did great job! Happy with water softener...

Mike Westlake
09:25 05 Aug 22
EWT are a very professional company to deal with. The engineer that came to do my annual service (Mario) was very helpful and knowledgeable. I would have no hesitation in recommending EWT.

Veronica Ryan
07:57 04 Aug 22
EWT is, I am sure, a good company. I have been a customer for several years now. My recent experience of "booking" a service was terrible. I spoke to one of their phone agents three times in one week and when I spoke to a different agent the

...

following week there was no record of my conversations the previous week. It took almost a month to have a service date and time sent out to me. The technician that came to carry out the service was great. His attention to detail was faultless. It was unfortunate that I had to threaten to withdraw my custom to receive the service I pay for. Perhaps there is a need to review the training of those working the phones and the online system.

read more

David Hampton
13:15 02 Aug 22
With out a doubt I would recommend EWT service programme and water systems to a. Been a member for over 10 years and have had Zerro issues.. Excellent Customer service also..

derek byrne
10:34 02 Aug 22
Just ordered my second EWT water system from Claire who was excellent at explaining what I required. Would highly recommend. Great service.

Jeff k jose
06:17 01 Aug 22
Good Customer care support. Beno was very informative and helpful in selecting with the proper system.

praa123
07:08 30 Jul 22
Fantastic experience.Well recommended

Hillariose PC
11:08 27 Jul 22
Highly recommendable company, absolutely high qualified engineer , and the call center staff Mr Beno. Now EWT water softener installed in my two houses and have fine water supply. Thank you for the work done perfectlyJoachim JamesDublin

Denin Mathew
10:53 27 Jul 22
One of the best water softener. Sales representative Mr. Ben and Installation engineer Mr. Tomas did great support for the product. Highly recommend this product for each home..

sachin mathew
06:44 27 Jul 22
Great products and service. Staff on call centre for any queries was also very helpful, I mainly dealt with Ben so he took care of our order booking and installation. Recommended.

Muthumanickam Veeravagu
15:17 26 Jul 22
Hi Ben, looked after myself today I would highly recommend he answered all my questions and was extremely helpful I was very impressed with his customer service skills and he went above beyond to help me, Thank you Ben.

Jill Martin
12:22 22 Jul 22
I have been dealing with Claire today, she has been extremely helpful sorting my queries thank you Claire

donna kelly
10:46 22 Jul 22
Hi Claire looked after myself today I would highly recommend her she answered all my questions and was extremely helpful I was very impressed with her customer service skills she went above and beyond to help,Thank you Claire

Elaine Keaveney
10:05 22 Jul 22
Highly impressive service and products. I'm absolutely delighted with my water softener, great tasting drinking water, I can feel the difference in my hair, skin and clothes already. The whole process was extremely efficient from start to finish, I

...

placed my order online and was kept up to date with informative emails and texts. I found the app very useful as I had to reschedule my installation date. Installation was hassle free, Tomas the Engineer was so professional and polite. Thank you EWT, keep up the excellent work!!

read more

Lisa O'Brien
11:14 21 Jul 22
Spoke with Deirdre this morning, she couldn't have been anymore helpful and pleasant to deal with- great customer service!

Nicola McDonnell
11:18 16 Jul 22
Was thinking of upgrading existing water system. Rang and spoke to Deirdre she was great at explaining what would suit our house best. Deirdre is full of knowledge and very polite. As an existing customer would ask EWT to look at there app as it

...

isn't user friendly and needs to be reviewed. Nothing bets talking to a person for advice on the phone.

read more

Denise Carroll
11:12 13 Jul 22
Very efficient service, thank you Claire for being so helpful.

Lisa Carolan
20:19 12 Jul 22
Brilliant service from start to finish. I phoned Deirdre as I wanted to upgrade my system and her product knowledge and customer service was excellent.

Blessings Abundance
14:43 12 Jul 22
Ben is super amazing. Thank you for all your patience and support. You are simply amazing

Mary Kelly
10:46 12 Jul 22
Claire was most efficient.Thank youMary

vijay shitole
13:09 11 Jul 22
This is very wonderful service provided by Mr Ben EWT person and I am very happy for it !!!

Robin Joseph
17:42 08 Jul 22
We had a EWT water system and we had a great experience with Ben and team. I really recommend the services of EWT. They are reasonable than any other water services . Few days after we are feeling great change in the softness of water also and me

...

and my family is really happy to part of Mr.BEN and team

read more

Roberto Philippot
10:05 08 Jul 22
I would like to say Claire was most helpful and considerate, it was a joy in talking with her. Thank you Claire

Donna Byrne
13:31 07 Jul 22
I would highly recommend EWT I have been dealing with Claire she's been so helpful sufficient & I always get a friendly response at the other end of the phone. The service she provides is very professional and the service is spot on.

Trish Kavanagh
09:15 06 Jul 22
This morning I rang and got Deirdre who was extremely helpful and answered all my questions perfectly. A pleasure to speak to. I have given this a 5 star because the service I got was excellant and I am very happy with my softened water and drinking

...

water tap👍

read more

anne hannon
11:05 05 Jul 22
Been dealing with yourselves for some time now . Have been speaking to a lovely lady called Deirdre in connection with a service today . Very pleasant and very nice to talk to. I spoke to her and asked if I could get salt with the credit and she

...

told me that I could not . She also explained me that the credit can only be used for certain things and explained everything fully !! . we can use 15 euro towards a service only . I asked if we could get the salt too but was told we can't do that . It's an out rage that I can't use my own money that I have on credit to purchase salt or to pay off a larger portion of the service bill . This matter needs to be sorted out as it is still my money you have there and yet you can tell me how I can use it ! 😖 The above review has nothing to do with the staff member but it has to do with your policies!

read more

Ryan Rudolph
10:48 05 Jul 22
Claire was very professional and a joy to deal with!

Danielle Fitzpatrick
21:41 01 Jul 22
Thanks to Deirdre very helpful even takes me threw how to get €15 of on app thanks very much

Belinda Hill
21:26 01 Jul 22
Thanks to Deirdre excellent customer service. Would definitely recommend to ask for her if anyone was going with this company

Lynsey Carthy
19:34 01 Jul 22
My husband dealt with a girl called deirdre she was so so helpful to him she talked him threw everything. We can't thank her enough enough

Michael Dunphy
11:02 01 Jul 22
I was dealing with Claire who was extremely helpful, courteous & professional. She was able to answer my queries & set me right going forward.
Next Reviews